Save Up to 50-90% on Your A/C Bills with a QuietCool Whole House Fan
EPA BACKS WHOLE HOUSE FANS TO PREVENT THE SPREAD OF COVID-19
"Whole-house fans can help protect people indoors from airborne transmission of Covid-19 because they increase ventilation with outside air to cool indoor spaces. When used along with other best practices recommended by the Centers for Disease Control and Prevention, operating a whole-house fan can be part of a plan to protect yourself and your family."
Advanced Whole House Fans
Explore What House Fan is Suitable for You
Get the most effective energy-saving appliance available in the Market.
Platinum Quietcool Dealer in Northern & Southern California
OVER 40,000+ HAPPY CUSTOMERS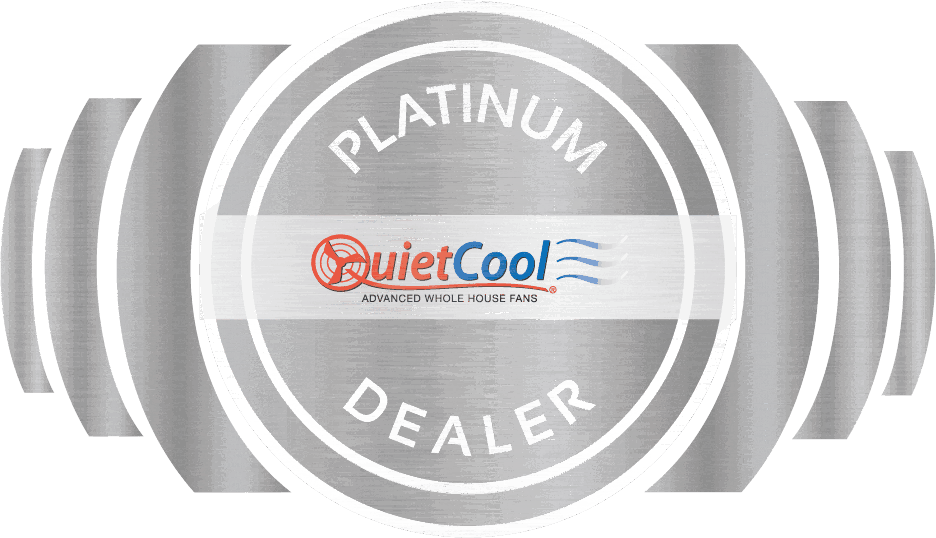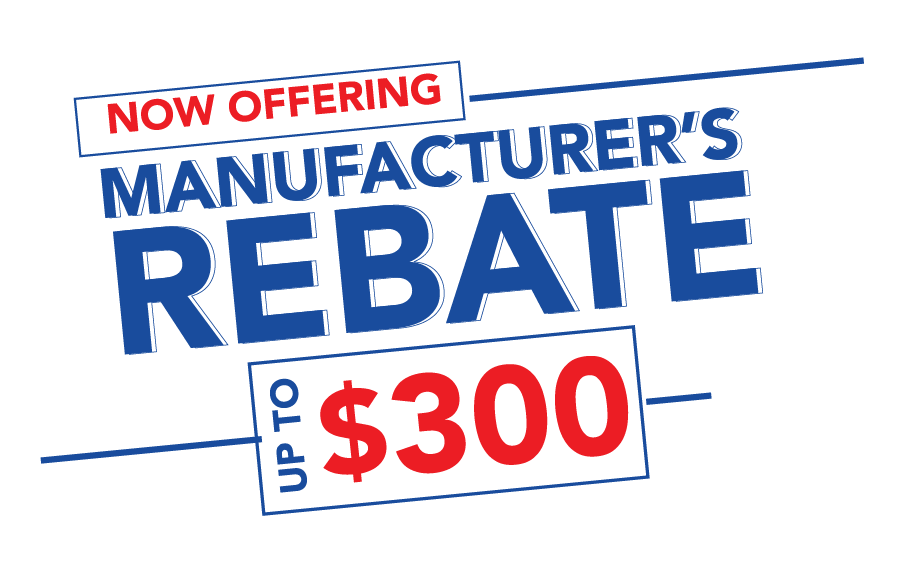 IT'S BACK! QUICK, BEFORE IT GOES AWAY AGAIN, CALL TODAY!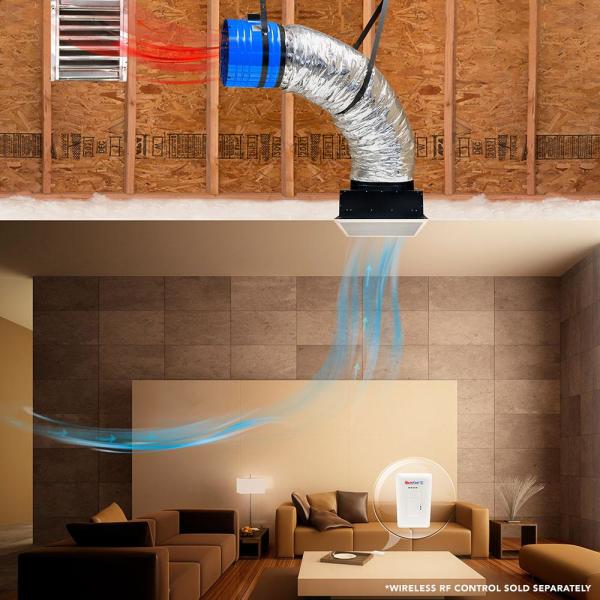 The Whole House Attic Fan is the most effective energy saving appliance available.
Standard air conditioning units consume electricity at high levels to circulate cooled air and are extremely expensive to repair, and maintain. The use of a Whole House Fan drastically reduces your dependence on air conditioning, and in some instances ENTIRELY REPLACES IT.
This translates into hundreds of dollars of energy savings per year!
Our personally designed, revolutionary whole house ventilation systems quietly replace the air in your home at a rate of 15 – 20 times per hour. This results in healthier air quality and a drop in air conditioner usage by 50-90%. In fact, today's whole house exhaust fans pay for themselves on average within a year and a half, making them the most cost effective energy saving appliance on the market. All this while making you feel refreshed and clean, like you are at the beach!
Open a few windows any time it's cooler outside than inside, typically in the morning and evening.
Turn your QuietCool fan on by setting the speed and timer.


QuietCool pulls in cool, fresh air from outside and expels hot, stale air out attic vents.
Your home has now been made cooler, healthier, and more comfortable.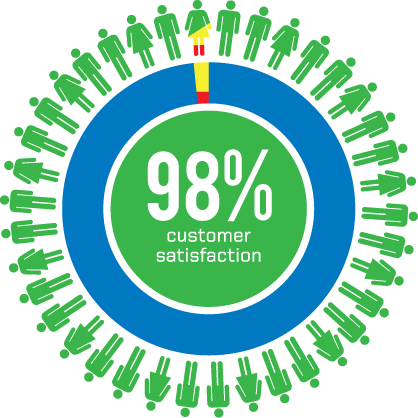 OUR CUSTOMERS ABSOLUTELY LOVE QUIETCOOL
QuietCool has been surveying it's customers for over the past decade and consistently year in and year out we have been maintaining a 98% customer satisfaction rate.
Meet THE WHOLE HOUSE FAN TEAM
A Smarter Way to Keep Your Home Cool
THE MOST AFFORDABLE COOLING SYSTEM!
TRIDENT PRO SERIES
WHOLE HOUSE FAN
Our Trident Pro X Series is the powerful Whole House Fan that is ideal for any home in need of maximum airflow. With our patented design, robust airflow, and reliable production, you can experience supreme cooling.


STEALTH PRO SERIES
WHOLE HOUSE FAN
Our Stealth Pro X Series is the efficient Whole House Fan that mastered low cost cooling with powerful results. With our sleek design, patented technology, and reliable production, you can utilize an ultra-energy efficient motor to keep your home cool and your money saved.
Our gable mount smart attic fan features a built-in thermostat and/or humidistat that directly controls the motor speed based on the conditions in the attic. By self-adjusting to the attic conditions, the fan is able to maintain an optimum year-round attic climate while minimizing energy consumption.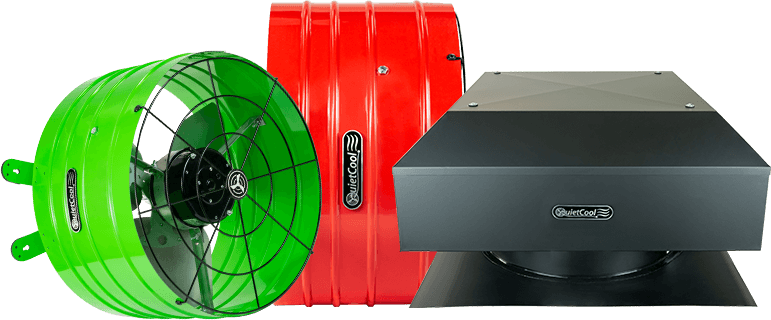 "We have had a fan from Whole House Fan company for 12 years, I had them come out for a tune-up, and I have to say I love their services!! Zack was my tech, and he was super professional and made my fan like new at a very reasonable price. Thank, Zack and Whole House Fan!!!!"
"Guys just finished up, looks and works great very quiet great quality of work and price was fantastic! This is the whole house fan co form Fresno Cal that did my job!"
"Had my whole house fan installed by Noah and Ian yesterday, they did a wonderful job and went above and beyond to make me happt. It's 6 pm and I haven't had to use the aircon yet today. These fan really do help keep your home cool. I would highly recommend these guys to do your install."