QuietCool offers a selection of accessories to enhance the performance of your Advanced Whole House Fan products.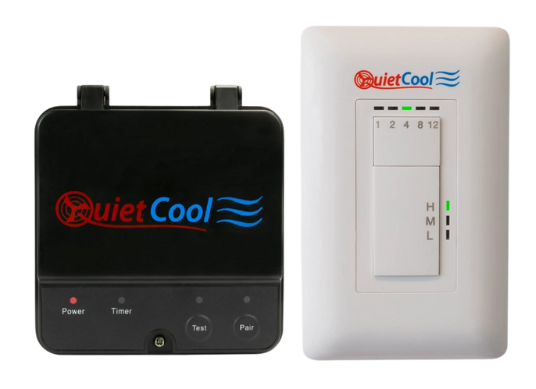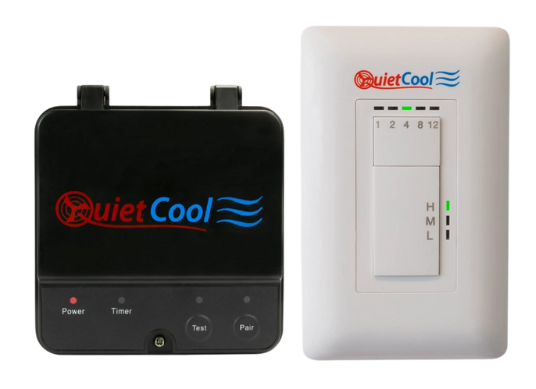 We are in a constant search for affordable comfort and the Wireless RF Control Kit is yet another example of this. This easily installable control requires no down the wall wiring, can be used up to 100 feet away, and you can pair up to 20 remotes to one fan. This allows you to keep the remote in your room, place one in every room, or simply not have to get up off the couch to experience QuietCool benefits.
Don't have a conventional attic space above your living area? Utilize a Vertical Adapter and cool your home with a side attic. These adapters were created as some homes do not have attics above their living area. Some homes throughout the country have a side attic against their wall and only enough attic space for our Whole House Fans in this area. When this is the case, these homes can use a Vertical Adapter so our R5 Damper Doors can still operate successfully while offering the entire home cooling and comfort.